A part of me really wishes that I was exposed to AC/DC's music when I was 10 years old. Back then, my older brother & his friends would call me "
T.N.T
" in the way older siblings relentlessly tease their younger siblings. This in turn would infuriate me, reinforcing the perception of my (then) hair-trigger temper.
The song of the same name really puts a whole another spin to it. Its like walking w/ a swagger, the badassness, & harkens imagery of Clint Eastwood's legendary "the Man w/ No Name."
Wasn't it General Douglas MacArthur who once said, "The promotion, cultivation, & application of ones own mythology can be quite useful." If only I had known! Man, I should have taken that name & ran w/ it. LOL

*sigh*

In other news...
This here is Deborah, an accomplished photographer in her own right.
This entailed shooting her in brand new (to her) dress that she picked up for $20 buck. So new that it still had the tags on & hadn't had time to get it tailored for her frame.
In ever "improvise, adapt, & overcome" mentality (thank you Gysgt Highway, see Clint's "
Heartbreak Ridge
" for the full meaning), we did so test shots where we didn't bother to zip up the back (a nod to Marilyn Monroe in "
Some Like it Hot
") but it just wasn't doing anything for me. Finding some safety-wire, we corseted up her dress & commenced wandering around the apartment complex inside & out & having a grand ol' time.
Below is one of those completely random moments that still brings a smile to my face.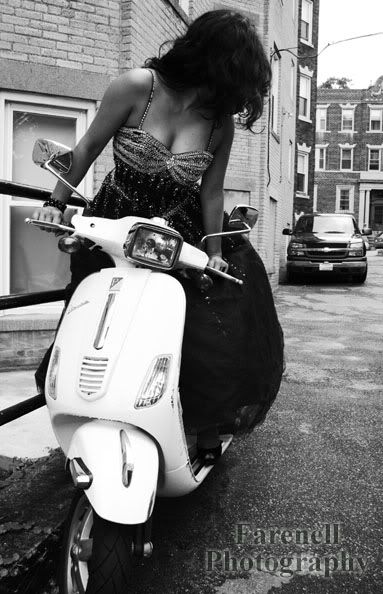 Feel free to opine, critique, discuss whatever. Just please leave at least a first name so I know who I am addressing if I need to.