This weekend, my brother & I took my baseball-loving father to the Baseball Hall of Fame in Cooperstown as a belated Father's Day present.
As a fan myself, the biggest question I had going in was how they were going to address the performance enhancing issue. I soon got my answer because of how we choose to tour the museum (visiting the most recent stuff to the least recent). Maybe I should say that I got my answer by what they weren't showing.
On the contrary, they acknowledge the steroid issue by having a big exhibit of Hank Aaron, the former holder of the all-time home run record & generally agreed upon nonsteroid user. They acknowledge the various records (most home runs, most doubles, most games played, etc) & those that hold it. But other than that, no artifacts of tainted players. No special no-hitter balls, no bats, no uniform items, etc.
Conclusion: Steroid users have no place in the Baseball Hall of Fame.
**********
In other news...
**********
This here is my dear friend, Melanie, who is participating in my never-ending abandonment project (sometimes commonly referred to as "urbexing" or "urban decay"). Locations like these, I've learned to use them as much as you freakin' can because they WILL NOT be there indefinitely.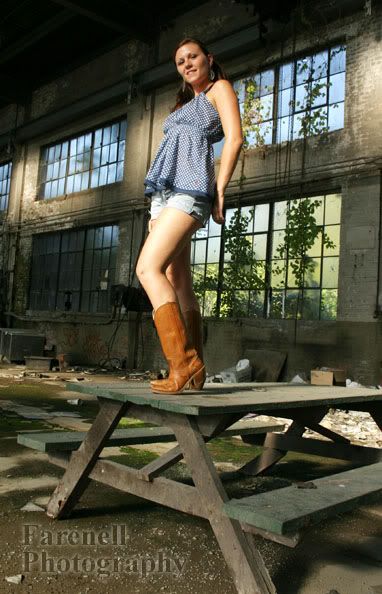 Feel free & comment away about any part of this blog if you wish.