I was down in Albany, NY recently where I visited the independent book store, the
Book House
.
As a lover of books, I saw a juxtaposition w/n the shelves that was very telling. Below are two pictures of the same book (taken from my phone).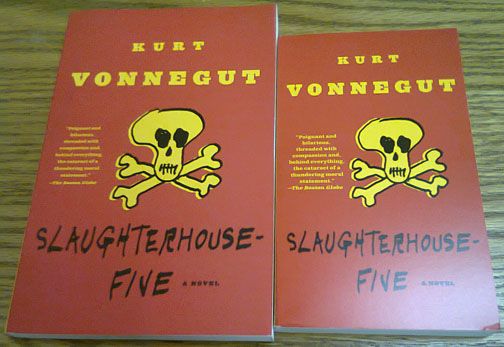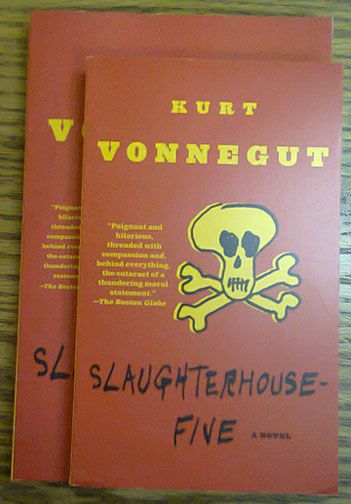 I don't understand why the bigger book is priced at $16.99 while the smaller book is priced at $7.99. Nor are they simply different editions. Nor the interior font any bigger. Nor is there any difference in the interior art. Nor is it like there are more words in the bigger one than the smaller one.
Sh** like this is frustrating.
Its similar to what I saw in the early 2000s w/ music downloading & the lack of purchasing alternatives. If the record companies are going to discontinue music singles (a form of which that has been around in some way shape or form since the 1950s) and produce crap albums and press out barely 12 songs then expect us to be grateful we're shelling out (what was then) $15 for an album and then claim poverty while your artists are luck it they make $.50 on every album they sell, why shouldn't they be allowed to download stuff if for nothing else than to get some glimpse as to what our money is buying. Its bullsh**.
Its the same deal here.
I WANT to support traditional paper books. I prefer the tactile experience & the joy I get by passing on a good read to someone else. But if the publishing companies see nothing wrong w/ gouging us, why shouldn't the consumer look at alternative reading mediums?
This is why I support e-readers whether its the Kindle, the Nook, or any of the tablet downloadable apps.
The ones who are hurt by this greed are the local businesses (since they are essentially the middlemen) as well as the artists themselves. But whatever. Such is life & that's a shame.
**********
In other news...
**********
This is
Candace
participating in my Abandonment series. I was surprisingly please how well this out-take was.
Feel free & comment on any part of this if you so desire.